Work has been really tough lately. Big projects that require long hours and little sleep have been running back to back and your boss has been on overdrive pushing your team to get it done faster with no loss in quality. The result has been unending stress for a too long period.
Well the projects are done, the boss is satisfied and you are up for some needed rest and a chance to get your mind cleared of work and responsibility. Your boss gave you Friday off and suggested you take a long weekend somewhere. Personally, this is the best idea you have heard in a while. Now the questions is where you should go. If you live in Europe, you can pick and choose from a list of really cool cities that can give you a chance to unwind. Here are a few to consider when you have a weekend of time to kill.
Prague, Czech Republic
Prague is the capital and largest city in the Czech Republic, the 14th largest city in the European Union and also the historical capital of Bohemia. It is an old city that has for the past few decades been modernizing. As a result, all of the top amenities now exist within the cities older framework. Internet access is widely available and transportation around town is some of the best in Europe.
Prague is also one of Europe's hottest party destinations. Each weekend Tens of thousands of revelers come here because it is cheap, wild and attracts top DJs from around the world. The best time to come if you are looking to party is the summer. The city excels at rooftop bars and decadent spa parties. The discos are hip and funky with lots of bars, crazy cool decorations and loud music.  And also they are huge with some holding thousands of partiers dancing to trough the night.
The city also has lots of really cool coffee houses and cafes, perfect for relaxing and having a local meal. There is a lot to see during the day time also with museums and galleries fueled by a vibrant art community in the city. If you leave the city thee is hiking and touristy stuff to fill your time or stay in the city and go to one of the many parks or take a cruise on the Vitava River.
There is more than enough to keep you busy for a weekend, just make sure to set your alarm clock after all the partying or you might miss your flight.
Nice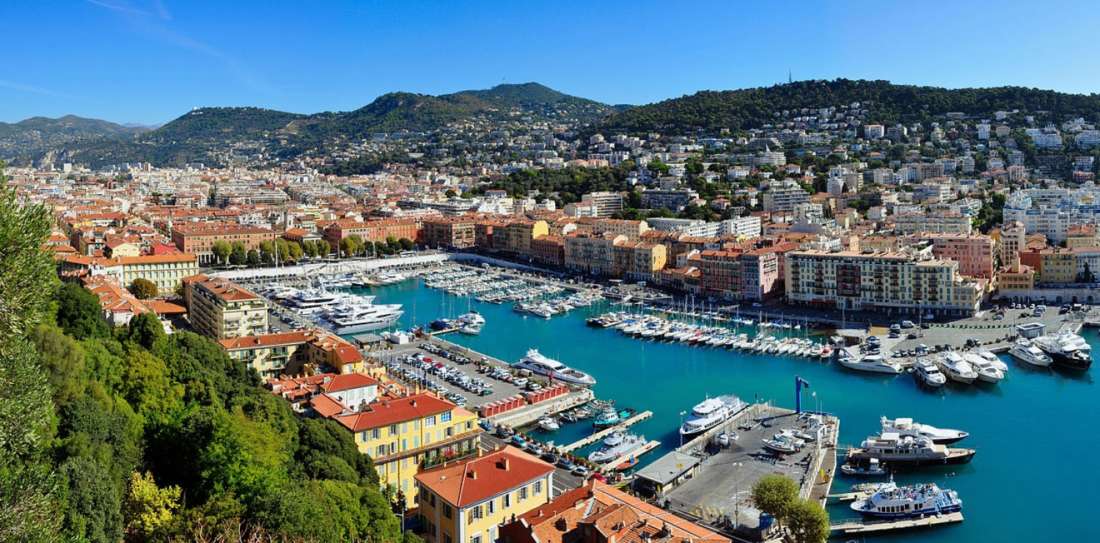 If that bonus check you are getting from the job is sizable, then there is a perfect destination for your getawayy weekend, Nice, France.
In terms of why you come, the sun shines here 300 days a year and the beaches are lovely. Situated in the East of the Cote d'Azur, between the impressive mountains of Mercantour National Park, and the pleasing Mediterranean Sea, this charming city has the vivacity of Veince, and the charm of Cannes. In other words, there is lots to do here, but sitting back and enjoying the beauty makes for a great weekend as well. Speaking of relaxing, Nice's  Coco Beach is the right place for those looking for something beautiful and special when they want to swim or snorkel, with lots of warm sand and perfect waves. And the town is filled with great boutique stores selling the best French perfume brands, fancy restaurants, cafés and bars. Nice is one of the top cities to visit in the world.
Three days is the perfect time for you to not break your budget and to have an unforgettable time.